ACT and SAT Test Prep
FLEX Test Prep courses for the ACT and SAT are designed to maximize students' scores in the most efficient way possible. Students are coached by expert instructors, all of whom are top scorers in the subject areas that they teach. In addition, instructors and curriculum writers routinely sit in for standardized exams, continually updating and refining strategies based on real-time information from the test-makers.
FLEX Online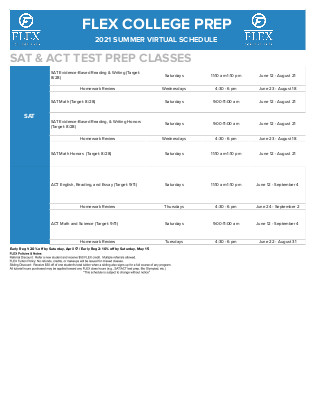 Contact Us
Have questions? Need help?
Click to contact us.
Have questions or need more info?
Fill out the contact form below and we will quickly direct your inquiry to the appropriate person.