Winter Bootcamp 2021
Leverage your holiday break by learning systematic and strategic approaches to the ACT. Each day will be 5.5 hours long (2 hours of proctored drilling, 30 minutes for lunch break, and 3 hours of review sessions).
Online ACT Program Flyer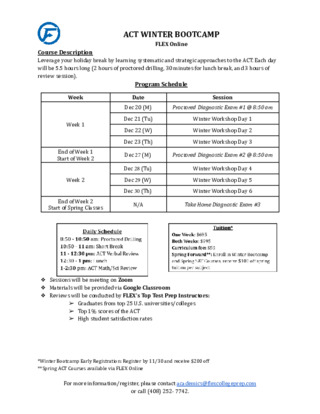 Online SAT Program Flyer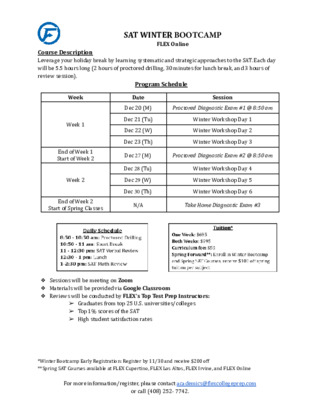 Cupertino SAT Program Flyer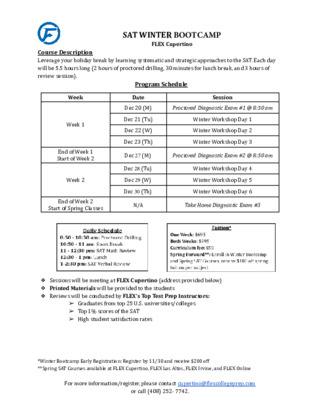 Contact Us
Have questions? Need help?
Click to contact us.
Have questions or need more info?
Fill out the contact form below and we will quickly direct your inquiry to the appropriate person.