Upcoming Webinars
May 2021 Info Bank Webinar Series
In May 2021 FLEX College Prep proudly presents new FLEX Info Bank Webinar Series. Get up-to-date insider information along with reliable tips that help families develop a successful college application strategy.
Special May 2021 Webinar Guest Panelists
Former college admissions officers will be joining our various May webinars as panelists: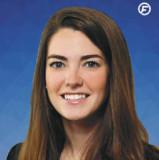 Maddie Kern
Johns Hopkins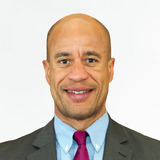 Rob Jackson
Yale

Anjali Vaswani
UCLA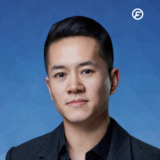 Wilson Vu
USC
2021 Regular Decision Success Stories: May 8, 2021 at 10:00am PDT
This webinar is the first in the series and offers an analysis of 2021 application results. What were the trends, and what do they mean for 9th, 10th, and 11th graders who will apply in years to come?
Former Admissions Officers Maddie Kern (Johns Hopkins), Rob Jackson (Yale), and Anjali Vaswani (UCLA) will join our panel as we evaluate our class of 2021 Regular Admission success stories.
High School in a Post-COVID World May 15th at 2pm
Come meet former admissions officers, Maddie Kern, Anjali Vaswani, and Wilson Vu, as we discuss:
What the world will look like post-COVID.
Help students understand which factors are going to change and which will remain the same in the application process.
How to think about Activities, the state of Testing, and Academics back in the Classroom.
Recommendations given for rising 9th-11th grade students.
How College Counseling Helped Me Get In May 22 at 2pm
Our panel of former FLEX students will talk about their experiences getting ready for and applying to college with FLEX's help. This discussion, mediated by former admissions officer Wilson Vu (USC) and FLEX counselors, will show you what it takes to get into the best colleges and how FLEX can get you there!
Other May & June Webinars
An Analysis of 2021 Application Results
Come hear FLEX experts shed light on admissions results for the class of 2021. What were the trends of this year's results and what does that mean for 9th, 10th, and 11th graders who will apply in years to come?
Our counselors will share their perspectives and insights that will help you build college lists and pick target majors.
Get A Head Start for Prepping for the Bio Olympiad
Learn how to get a head start in biology and develop a college resume by strategically preparing for exams such as the Biology Olympiad national competition and AP Biology.
High Impact Activities for Middle School Students
During this pandemic, middle school students in particular have not had the ability to develop the logical thinking skills that mark their transition from elementary school or to advance the rhetorical skills needed to communicate these developing ideas. They have not had the exposure to those activities that correlate with these all-important skills, including speech and debate (logic and rhetoric), competition math (word problems and problem solving), and robotics (coding and building).
Attend this webinar to learn how you as a student can reverse these losses by engaging in high impact activities that will lead you to embark on a more enriching life pathway
Lay the Foundation for Valuable Research Skills in FLEX's Research courses
In this webinar, learn how FLEX Research Methodogies Course (FRMC) and FLEX Research Mentorship Program (FRMP) helps students develop valuable research skills, gain competitive advantage when applying to future summer research programs and in applying to and succeeding in college!