FREE College Admission Webinars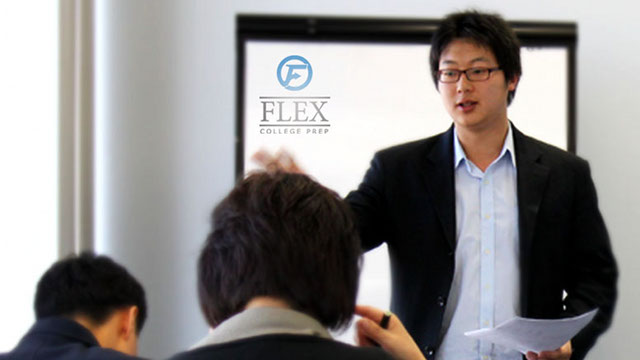 FREE Online Pre-College Essay Webinar
A great college essay communicates all the necessary information about you as a person. Learn what colleges are looking for and get help writing the essays that best showcase you.
The Impacts on College Admissions Caused by Distance Learning
Join FLEX's panel of experts for discussion on how distance learning is impacting the college admissions for the Classes of 2021 and beyond.
The Importance of College Essays in Light of COVID-19
Find out why college essays matter more than ever in the time of COVID-19.
Why Standardized Tests Still Matter in the time of COVID-19
Join FLEX's panel of experts for a discussion on why standardized testing is still important even if colleges make it optional.
How to Plan Your Summer Without Leaving Home
Find out how to strategically invest your time this summer by getting ahead in academic and extracurricular development.
How the New UC Proposed Testing Changes will Affect You
Learn about the latest proposals announced by the University of California and how that impacts future applicants.
Download Flyer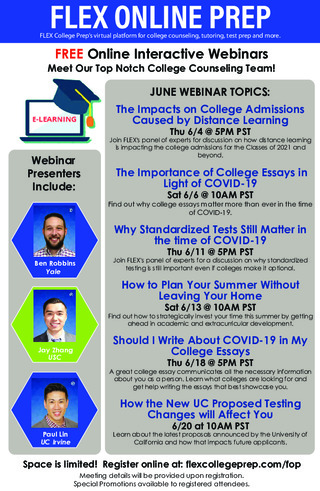 Contact Us
Have questions? Need help?
Click to contact us.
Have questions or need more info?
Fill out the contact form below and we will quickly direct your inquiry to the appropriate person.