Info Bank College Counseling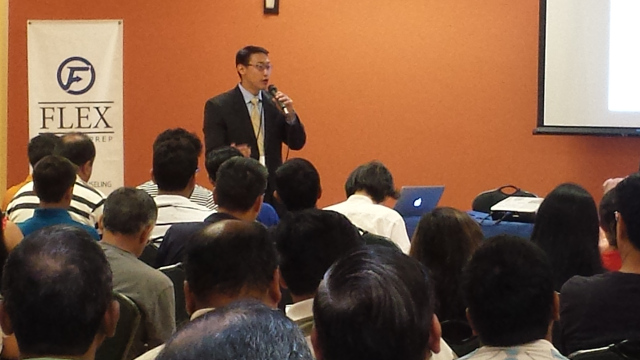 ACCORDING TO THE CALIFORNIA DEPARTMENT OF EDUCATION, OVER 900 STUDENTS ARE ASSIGNED TO EACH HIGH SCHOOL COUNSELOR IN CALIFORNIA.
Get the personalized attention your child deserves. Our seasoned college admissions consultants will:
Increase competitiveness by developing a comprehensive application strategy
Position your child for success through course and major selection
Build a strong case for admission by revealing character through activities and leadership skills
Cater to academic strengths and personal preferences when assembling a personalized college list
Supervise your child's writing of compelling college essays that tell admissions committees her unique story
Oversee interview prep that seals the deal
Why FLEX?
FLEX Consulting is comprised of former college admissions officers armed with insider information about the college admissions process.Hailing from admissions boards of top colleges like Yale, Harvard, and Stanford, FLEX Consultants know what colleges are looking for in the crowded - equally qualified - applicant pool. When you enroll with FLEX Consulting, we remove all the guesswork and replace it with proven expertise and strategies that get results.
With over 100 years of combined experience in college prep, FLEX Consultants have successfully guided thousands of families through the college planning process since 2001.
GET THE HELP AND EXPERTISE YOUR CHILD DESERVES. SCHEDULE A FREE APPOINTMENT WITH A FLEX COLLEGE CONSULTANT TODAY!
Private Middle School & High School Admissions
FLEX also offers services to support students and families who are applying for admission to middle or high school. Under supervision of FLEX Counselors, students and families craft strategies for admission to secondary schools that position them to achieve their college dreams.
Packages include:
Meetings with FLEX Counselor
Timeline for meeting deadlines for mulitple schools
Decision-making support after acceptance
ISEE/SSAT test prep and private tutoring
Package Options:
Need College Application Help? Contact Us Have questions? Need help?
Click to contact us.
Have questions or need more info?
Fill out the contact form below and we will quickly direct your inquiry to the appropriate person.